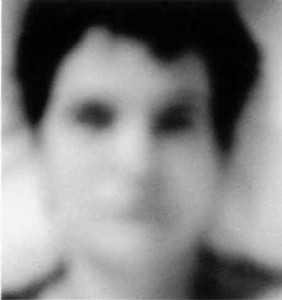 7 September - 22 September 2002
Diana Michener lives in New York City and works as a photographer. Her
photos were recently shown at the Maison Européenne de la Photographie 2001
in Paris, and are now once again brought back to Europe, this time to
Ålgården, to the Artists' Gallery in Borås, where her photographic series
Autoportraits, comprising 33 pictures, is now exhibited.
In Autoportraits, from 1994, Diana Michener has tried to capture that small
fraction of reality we are all confronted with at the moment we wake up to
meet a new day. Sleep is so unreal, and awakening is beauteous. In the
spring of 1994 Diana set out to study herself wakening up. Taking one photo
each day, at the moment of her own awakening, she intended to capture that
image of ourselves which we usually are not able to see. It is not until we
stand in the bathroom that we think of ourselves as awoken. Diana simply
prepared her camera before she went to bed, to be able to take a
morning-portrait before she was really awake. While sleeping our faces
change. They become somewhat swollen and the muscles of the face relax,
which we all know from the witness of our morning-mirror, but you
practically never see yourself in the very moment you wake up. Diana is
seeking that part of reality which is pre-conscious.
Diana chose to take only one photo each day and didn't develop the film
until she felt that the project was completed. The result is the series of
33 portraits of a newly awoken woman you can see at Ålgården, the Artists'
Gallery, between 7 and 22 September.
Björn Bredström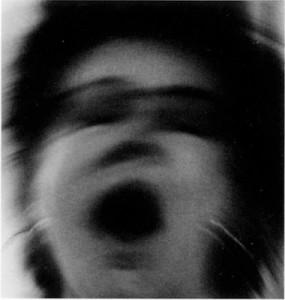 Diana Michener (USA): autoportraits