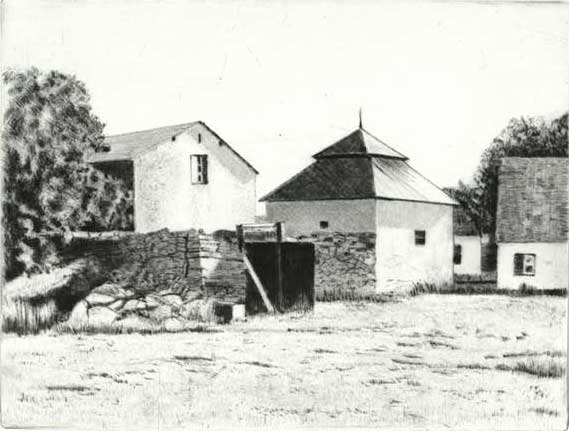 4 November - 18 November 2012
This exhibition was intended to be shown a year ago, in connection with Gustav-Adolf Johanssons 99th birthday. He himself took part in the preparations and was looking forward to the exhibition. Unfortunatly he suddenly died a couple of weeks before the opening and now, one year later, we show it as a memorial exhibition to celebrate his birth 100 years ago.
Gustav-Adolf was born in 1912 in a small cabin outside Askersund, but lived in Borås since 1936. Gustav-Adolf started his career as a professional painter, but his great passion was drawing. He underwent exercise studies at ABC school and got a scholarship to Paris that led to studies at the Académie Julian.
Gustav-Adolf became interested in graphic art first at the end of the seventies and became a member of "Borås Konstgrafiska verkstad" and later also in "Grafiska Sällskapet".
First it was stone lithography which occupied his time, and for him it was quite natural since he was a brilliant artist and always scetched directly on the stone. But afterwards he found that the drypoint better suited to his subject and with some good advice from graphic artist Rune Claesson he found the right path and the acquired stone printing press was replaced by an intaglio press.
Gusta- Adolf Johansson was a beloved artist here in western Sweden and his art have found their ways around Sweden over the years.
Gustav-Adolf Johansson: prints and drawings